Road Traffic Solicitors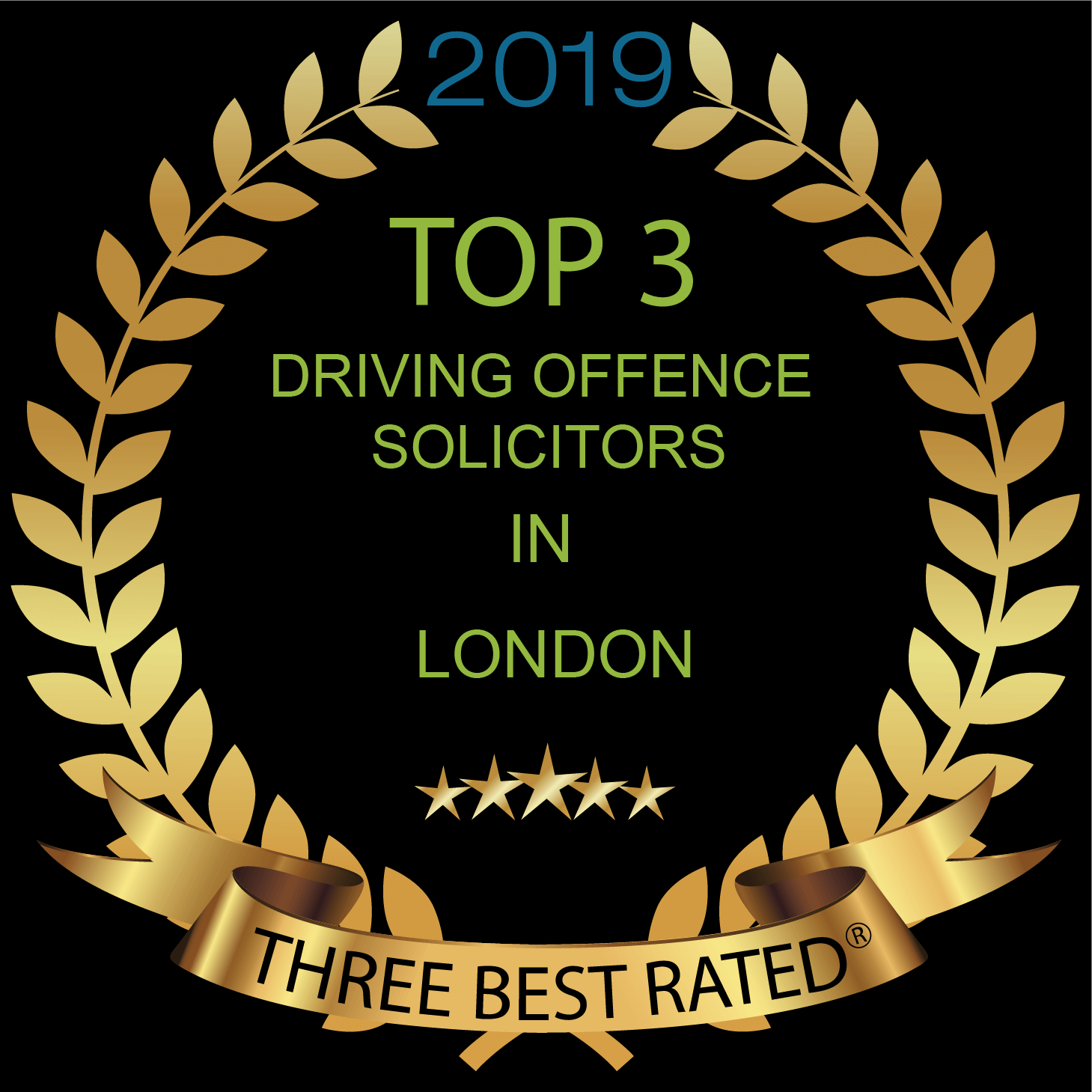 Established almost a decade ago, we are a young, and fast-growing criminal defence practice with expert motoring solicitors and road traffic lawyers based in the heart of London.
We are committed to providing specialist criminal defence representation across the board and our motoring lawyers have years of experience.
Call us on 020 7837 3456 day or night.
As motoring solicitors, we understand the impact of the loss of a driving licence cannot be underestimated. Nor can the ease in which someone can find themselves in such a situation, we have seen it so many times as motoring lawyers.
Driving with excess Alcohol
Speeding
Careless driving
Driving without insurance
Using a mobile telephone
These are all situations in which normal people, who would not normally find consider themselves as criminals suffer the following consequences:
Criminal record
Points on licence
Restriction of liberty
Payment of a large fine
Disqualification from driving
Increased insurance premium
Loss of employment if you need to drive for work.
It may not happen to me
It doesn't matter if you think you are sober enough to drive or that you are insured, or that you believe you're in control of the car, these are situations where people lose their licence and sometimes their liberty.
You are driving to the shops Saturday morning feeling hungover from the night before – you may still be over the legal limit.
You mistakenly think you have not drunk that much over a short period of time and therefore you are not over the limit to drive home.
Someone puts a shot of spirit in your drink for a "joke", but you never find out about this.
You mistakenly believed that your insurance was renewed by another person or your employer.
You didn't realise that your insurance policy had run out.
You didn't know what your insurance policy didn't cover certain situations
You just looked down to see who was calling or to put the phone on speaker.
These are known as strict liability offences, so it doesn't matter that you thought you were insured or sober enough to drive or driving within the speed limit, you are usually guilty. There are some limited defences which we would be happy to advise you on, but please remember the widely reported loopholes that help the celebrities are few far between.
The offence of being drunk in charge is slightly different and it has to be proven that you intended to drive the vehicle, this offence does not automatically lead to disqualification.
So what can we do to help?
It is not all doom and gloom. Our motoring lawyers have many years of experience in dealing with road traffic matters and have a record of success in enabling our clients to retain both their liberty and their licence.
In drink driving cases, a minimum of 12 months disqualification is automatic, upon conviction unless we can argue by calling evidence that there are special reasons for not disqualifying, examples of special reasons would be:
Spiked drinks
Medical emergency
Shortness of distance
In other cases, you may be either automatically disqualified or disqualified as a result of a build-up of 12 penalty points. In those circumstances, the magistrate's court may hear exceptional mitigating personal circumstances as to why you should not be disqualified or why such a disqualification can't be for a reduced period.
Circumstances they consider are:
Health
Dependants
Loss of employment
Fees and Representation
We will provide representation at the police station and in the magistrate's court. We will if need be instruct experts who we have a successful track record of working with.
Legal aid is not available for minor road traffic offences, it can sometimes be claimed subject to means testing in more serious cases of driving with excess alcohol or driving whilst disqualified.
At BSB we offer a competitive fixed fee structure depending upon the complexity of the matter. We will give you an outline of the likely fees from the outset and advise as to the likelihood of success before charging the full amount.
For more information, legal advice or representation, please do not hesitate to contact us.
Client Testimonials
"Once again thank you so much for the wonderfully kind and skillful way in which you have helped and guided my son and the family over the last nine months. We are truly stunned and relieved at the amazing result achieved today. Without the excellent and dedicated levels of legal aid we received from you who knows where he would be now."

Many thanks to Jim, Jon and the rest of the BSB team. Your help and support was priceless.

I cannot recommend BSB Solicitors enough and I am extremely grateful to Jonathan Black for his highly professional, calm, authoritative and personable approach which led to him resolving my case extremely quickly and efficiently. As soon as I met Jonathan and the team, I immediately felt at ease and had every faith in Jonathan handling my case successfully, which he did! Thank you!

"Wonderful experience. Knowledgeable and responsiveness with a great outcome.
I hired BSB firm to represent me in a TfL fare case in October 2018. James provided an excellent service and put his excellent knowledge to help me get the best results in something that could have effected my whole professional and personal life in the UK.
We discussed everything that happened and even thought was a hard case he built a strong defense we the results could not have been better." January 2019

"Really great service and very professional. Turned things around very quickly and were the most efficient solicitors I have ever dealt with. Would certainly recommend."
V.S November (2018)

BSB represented me for what I consider to be the most difficult 9 months of my life. There understanding, support and most crucially legal expertise was of enormous comfort to me. I knew the immense hard work they were putting in would mean my representation was the best available. I would recommend BSB to anyone needing legal representation.

I was charged last year and chose Jonathan Black to deal with my case. He was highly pragmatic and professional in dealing with my case from start to finish. I am proud to have used Jonathan Black for my case. Needless to say i was rightfully found not guilty. I highly recommend BSB Solicitors.